Migration is the most natural posses today. But we spend more on time for checking reasons for coming of migrants than for opportunities to help migrate accommodate and help to understand the law. That's why we create holes for frauds and breaking rules in case if one of sides is migrants.
Top 5 legal areas which migrants have to deal with are:
Labour law.
Customer rights
Rental of property
Police powers
Traffic Laws
Let's talk about first, and the popular problem. Getting legal job.

Following Ukrainian laws, migrants must get an allowing document by "local centre of employment centre according to list of documents". But if we start googling we don't find any government sites with properly explanations of these procedures, but we find a lot of site-offers of "lawyers" who is ready to "help" and get all documents instead of you.
Is it legal in Ukraine? No! As you can get it without personal participation. So, absence of information creates space for corruptions and grey business or undocumented migrants workers.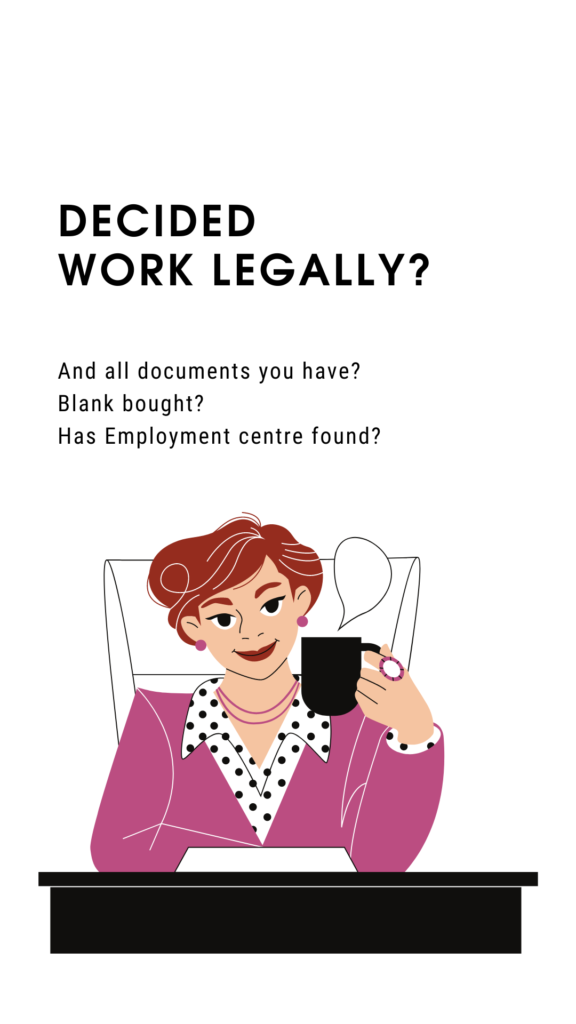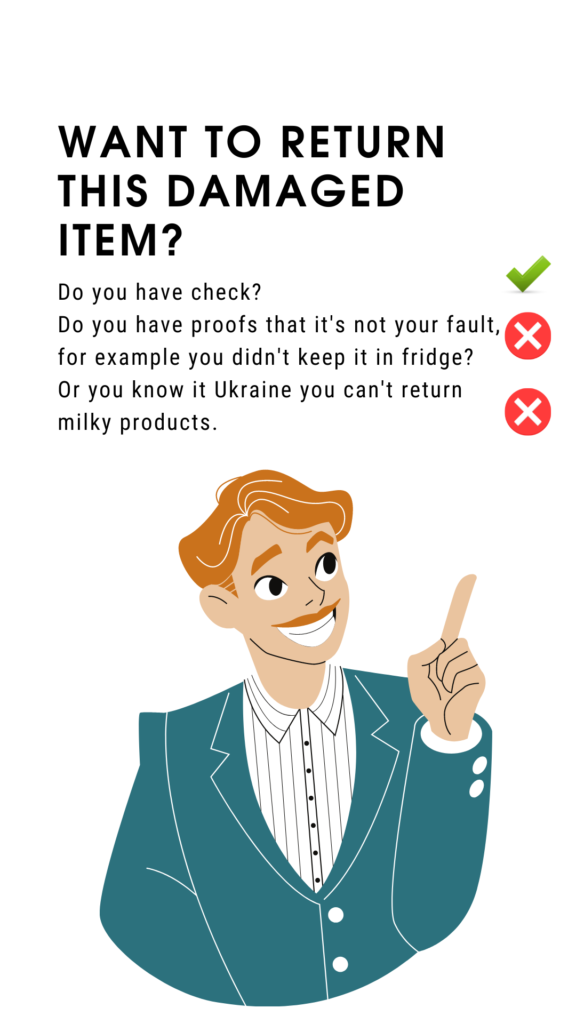 Next, and the most popular, area for violation of migrants' rights is customer rights. Many markets use a situation where the migrant does not know the law well enough and because of this the seller manipulates the facts or gives illegal grounds for denying the rights of the buyer.
Also, sellers use language barriers and understanding that migrant will not spend time for waiting police officers.
We must say that such "tricks" use also owners of flats which are rented by foreigners. There are many examples where agreements with migrants are more disadvantageous than typical rental contracts. As examples, owners add higher percentage of collateral (200% instead of 100%) or prescribe the possibility of an unlimited increase in the rental price instead of one-time per year, and so on. This manipulation often becomes possible as contracts signed only in Ukrainian language or realtors protect on the owner's side.
So what the reasons of this problems and what the solution ?
The reason is simple. We don't have official legal advice or relevant information for migrants (foreigners) about their basic rights in Ukraine. So, they become face to face with legal problems in Ukraine.
To solve this problem we created smart digital assistant that ready day and night to help migrants get legal advice in most popular and typical topic, including that we named at first.
How does digital assistant work?
Pravoman is a multi-platform automated advisor (chatbot) that provides legal advice, creates documents and helps find professionals or electronic services (government or private) for solving a problem.
When you add Pravoman to your contacts, you get a digital lawyer in the smartphone, who is ready to help at any time.
Today Pravoman works with 6 platforms:
as chatbots on Facebook Messenger, Telegram and Viber
as apps for iOS and Android
as the web chat on our website
Also, we propose white label solutions.
Such option gives you the instrument to automatization document flow, consultations for audience or workers.
We created Pravoman because we believe that the law must protect everyone, legal awareness cannot be a privilege! It is the first step of democracy!